Description
Edit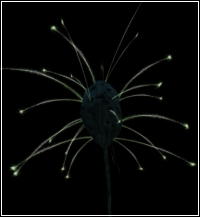 "The Circle of Lumindra is built upon the ethics of honor, equality, and unity. Like the stamens of the lumindra flower, we are connected to each other, united around the core that is our guild link."
General Information
Edit
Server: Arispotle
Homeland: Aeden Aqueous
Guild Hall: Windy Head, Fairhaven
Races Allowed: All
Roleplaying Status: High

Alignment:
Faction: Neutral
Civilization: Neutral
Registrar/Mediator (Leader): Souvec
Leaders (High Officers): Emberstorm
Officers: None
(none yet)
Ad blocker interference detected!
Wikia is a free-to-use site that makes money from advertising. We have a modified experience for viewers using ad blockers

Wikia is not accessible if you've made further modifications. Remove the custom ad blocker rule(s) and the page will load as expected.